INTRODUCTION
The Sony Spresense extension board is a board which extends the interfaces compared to the Spresense main board. The Spresense extension board has Arduino Uno pin compatible shape and 100 pin socket locations for connecting main-board or jumper wires. Besides, the board integrates 3.5 mm headphone jack, Micro SD Card Slot, USB port and Mic port. Easy to assemble, plug-and-play.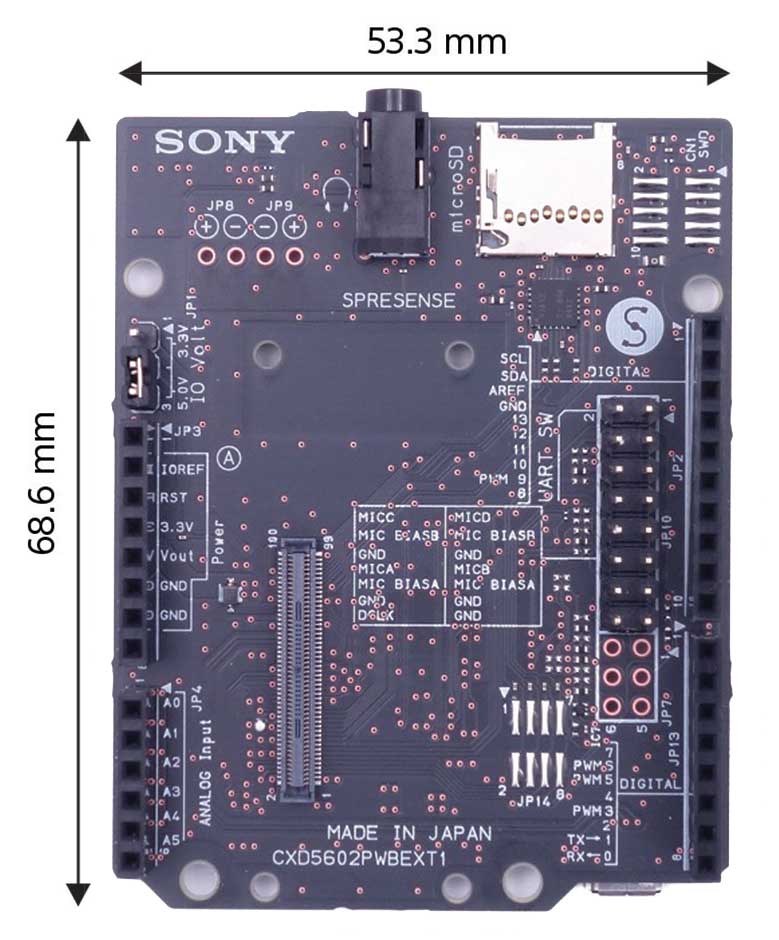 Spresense Extension Board Pinout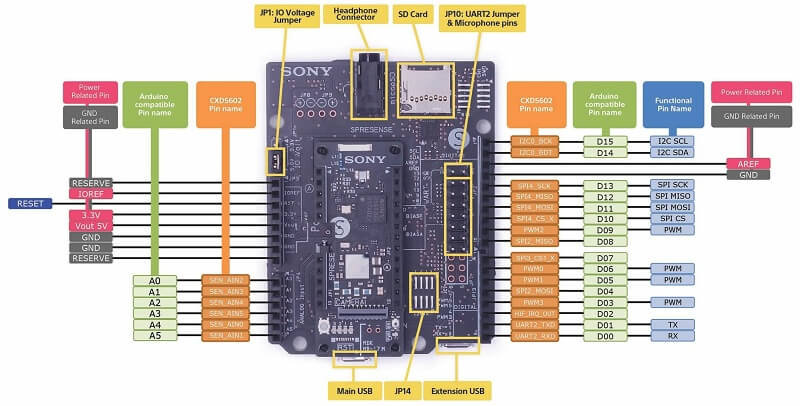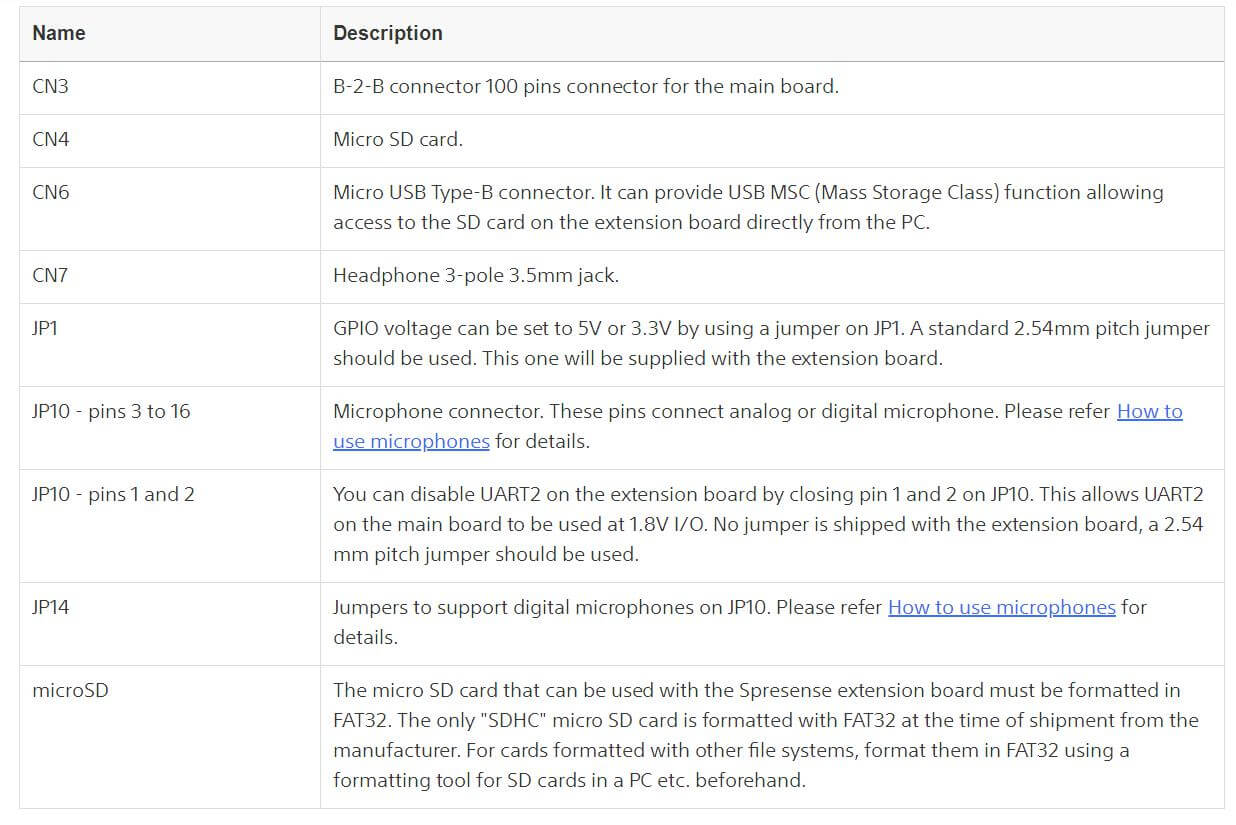 The following block diagram shows the extension board design.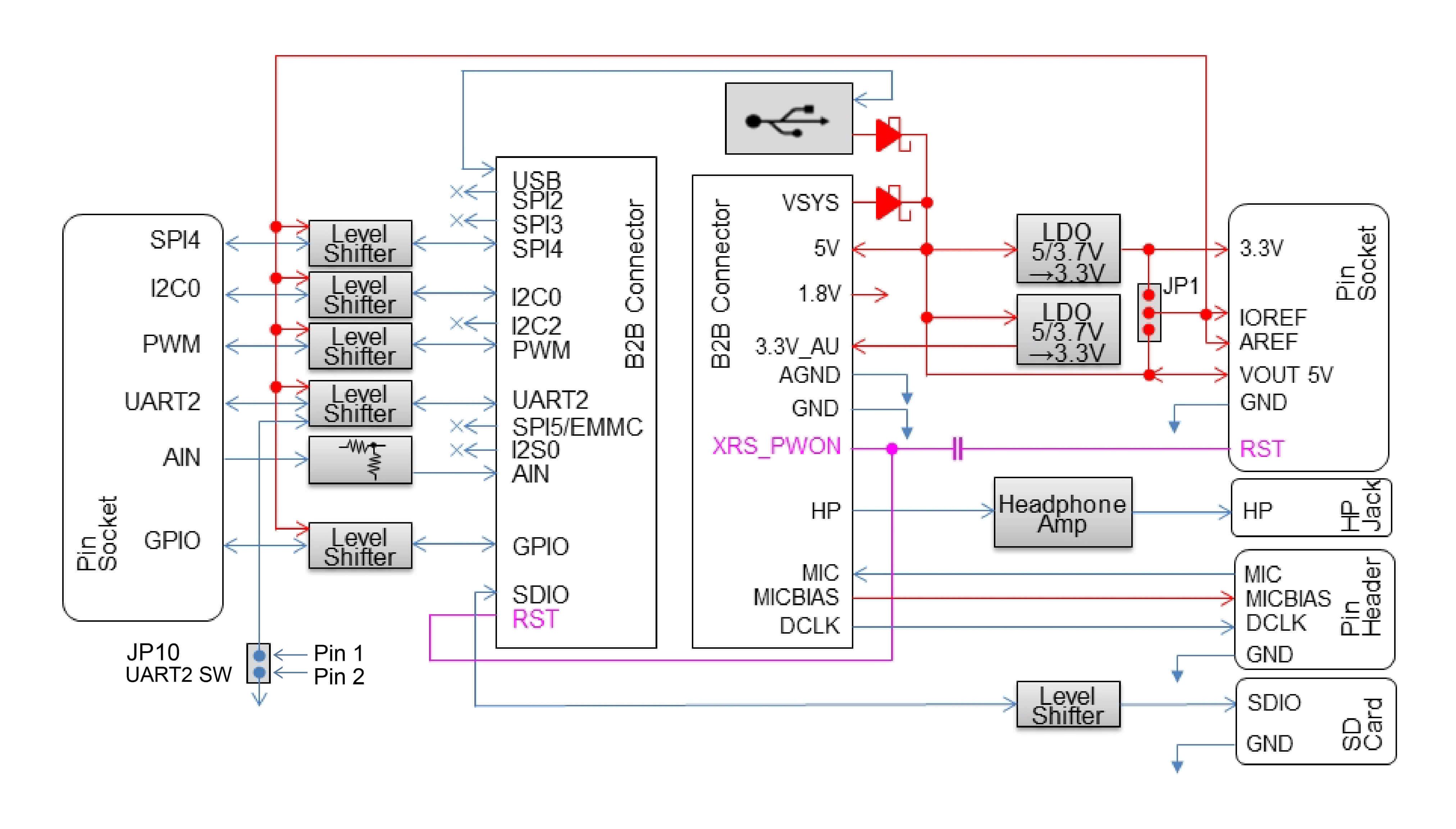 How to attach the Spresense extension board and the Spresense main board
The package of the Spresense board has 4 spacers to attach the Spresense main board. These spacers are put in to the through-holes on the Spresense extension board. Please note the positions of the through-holes.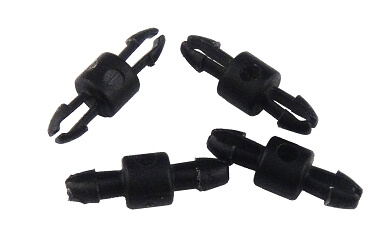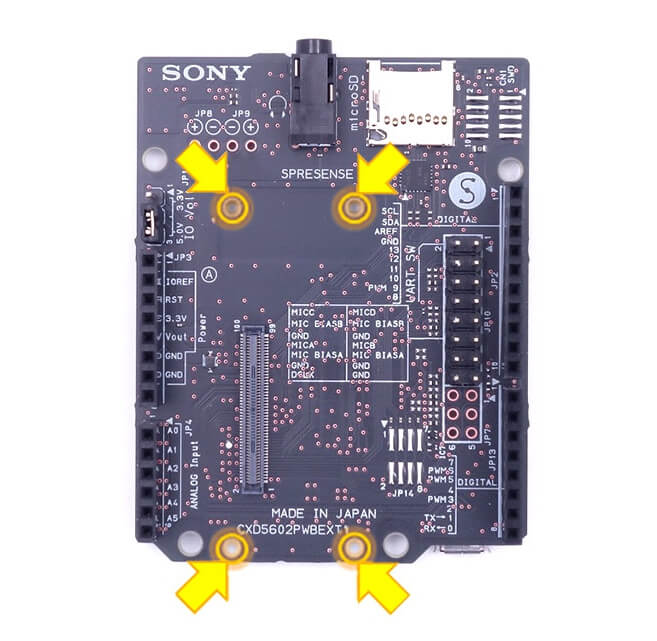 After putting in the spacers on the Spresense extension board, attach the Spresense main board.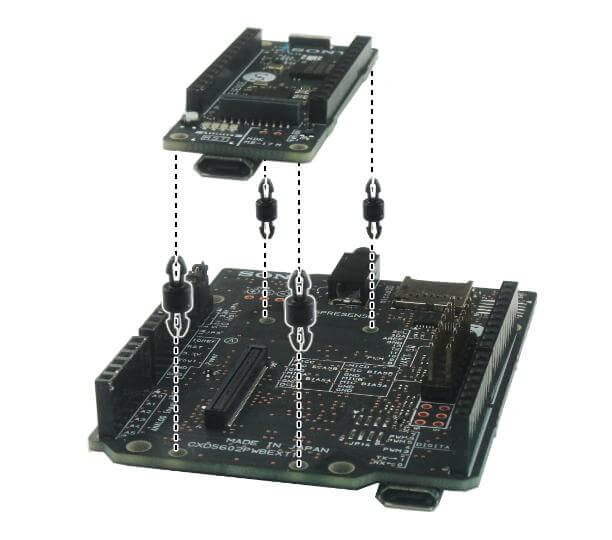 The USB connectors face the same direction.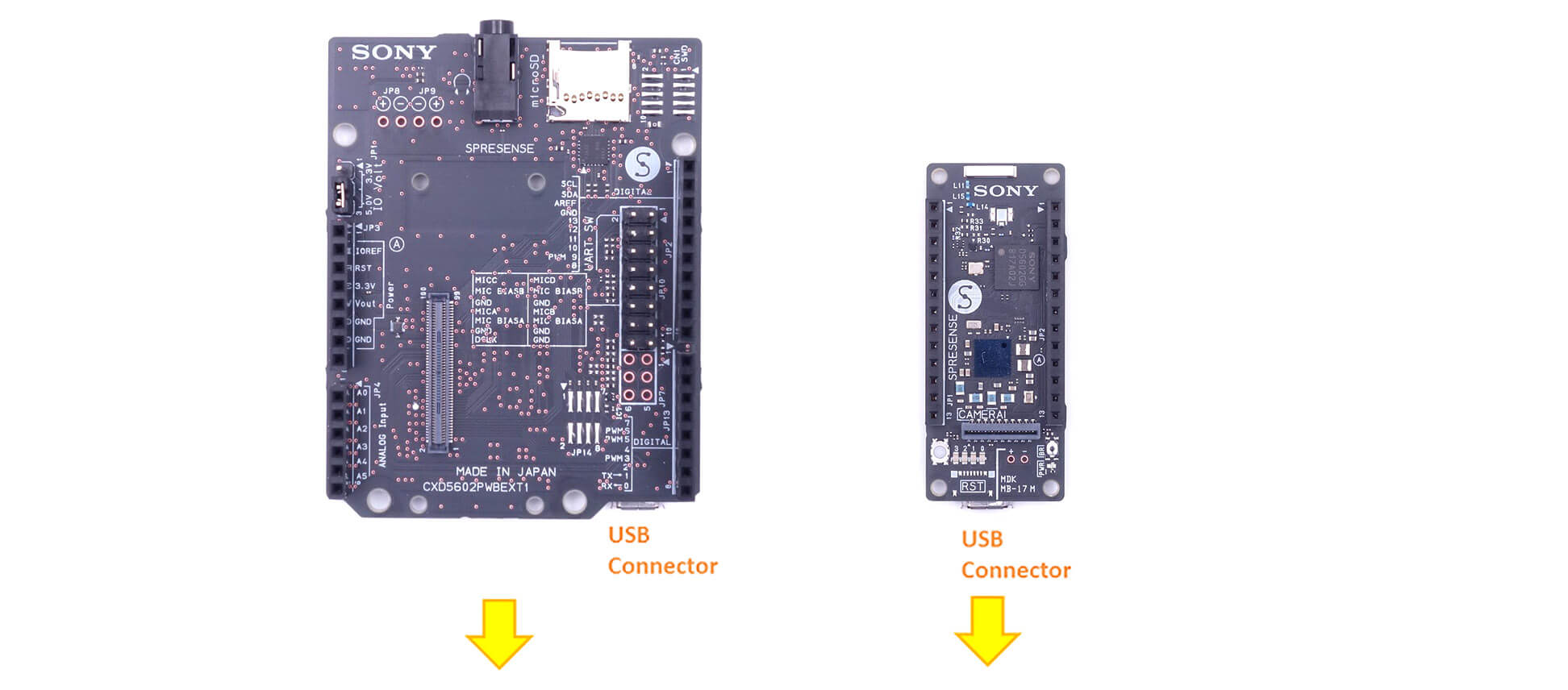 On this picture the Spresense main board and the Spresense extension board have been mounted.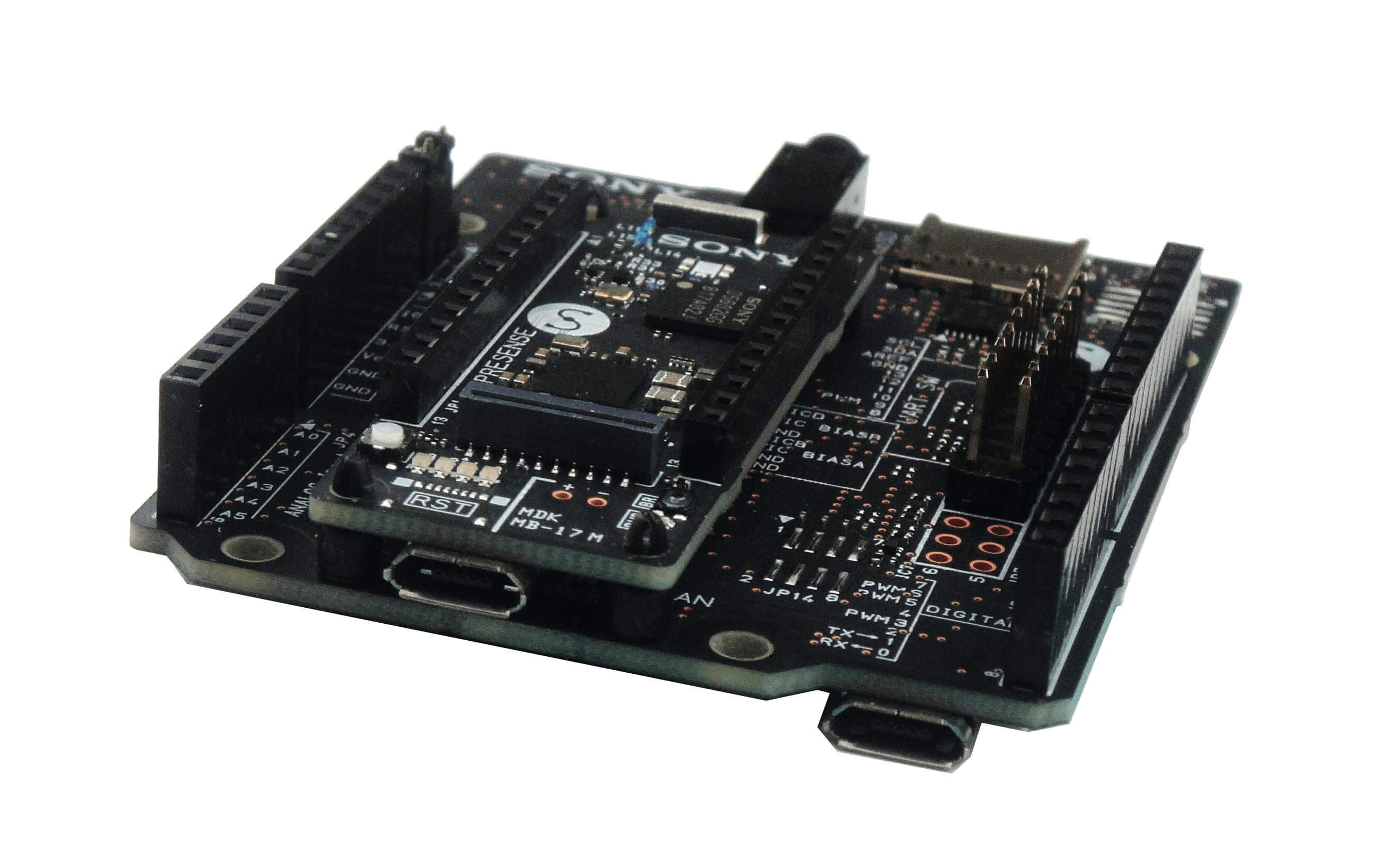 SPECIFICATION
Model name: CXD5602PWBEXT1
Size: 68.6 mm x 53.3 mm
Audio input/output: 4 ch analog microphone input or 8 ch digital microphone input, headphone output
Digital input / output: 3.3 V or 5 V digital I/O
Analog input: 6 ch (5.0 V range)
External memory interface: microSD card slot
Operating conditions: Temperature: 10 - 40 ℃, Humidity: 30% - 80% (no condensation)
Storage conditions: Temperature: -20 - 60 ℃, Humidity: 10% - 80%
DOCUMENTS
SHIPPING LIST
Write a review
Your Review:
Note:
HTML is not translated!

Enter the code in the box below: