Product information "Robot Actuator AK60-6 V1.1 With Driver Board"
Easy to control and compact in size
Integrated with encoder and driver
Professionally applied for exoskeleton use
The Cubemars AK60 6V1.1 KV80 Brushless DC Motor w/ Encoder & Driver for Robot is an ultra-light, high-integrated dynamic module with an impressive thinness of 39.5mm and a weight of only 368g. It features low noise operation, strong power, low cogging torque, smooth running, high resolution and high precision control with 0.05 degrees. This motor also combines a planetary gear solution with a 6:1 reduction ratio for easy installation. It is ideal for use in legged robots, exoskeletons and cobot arms.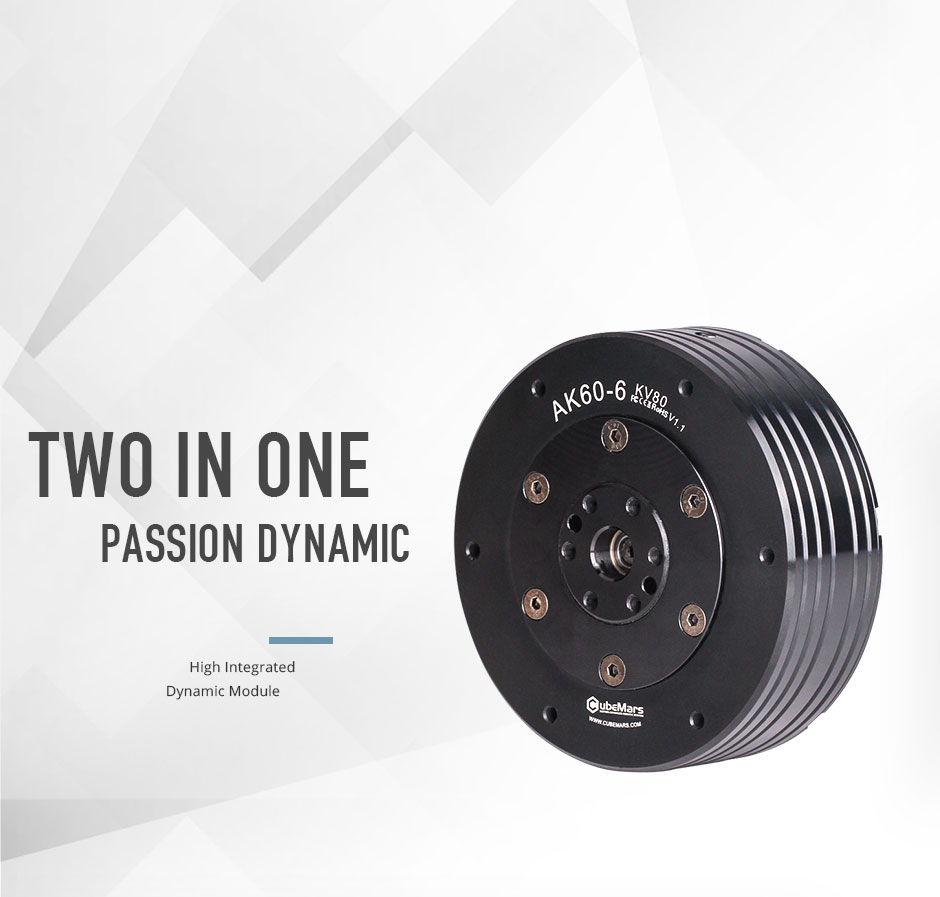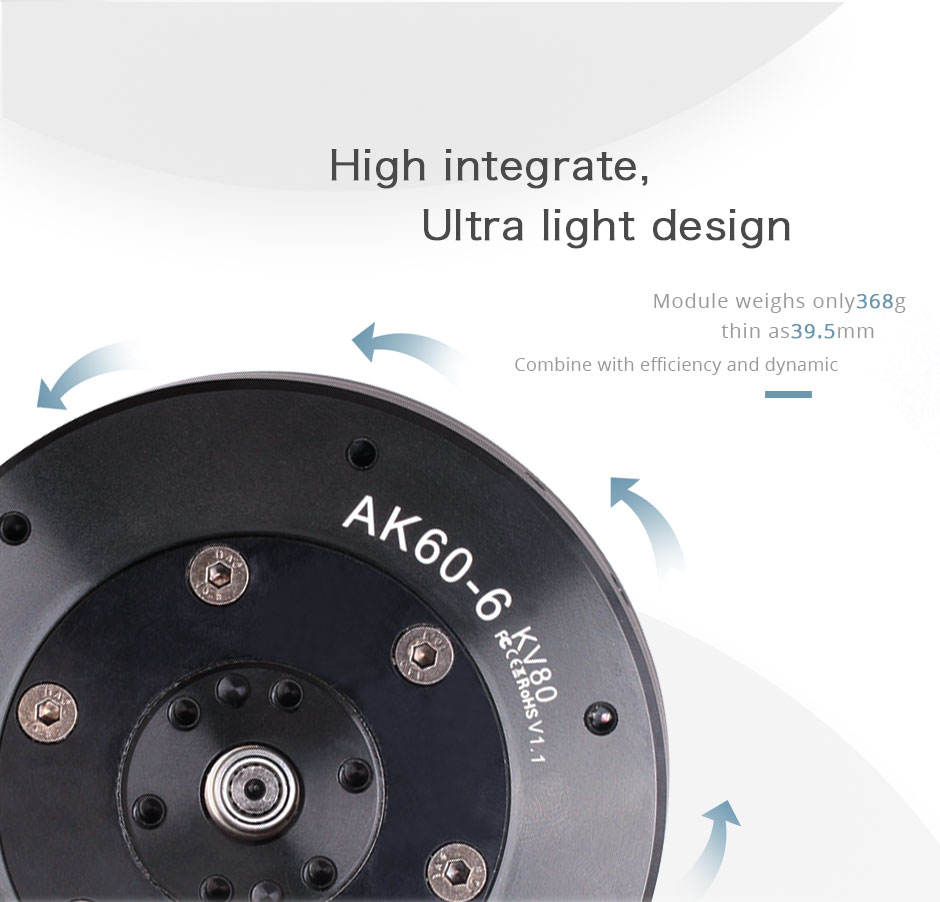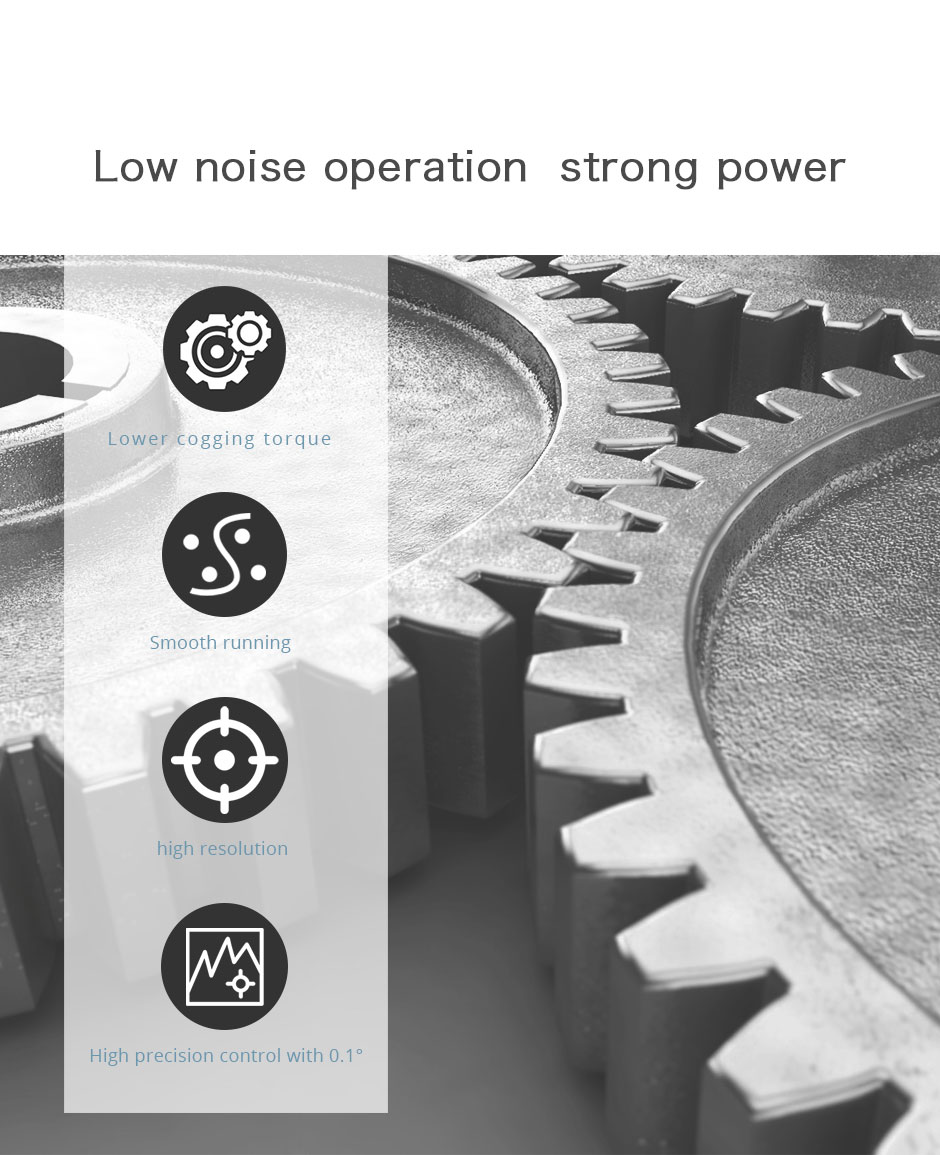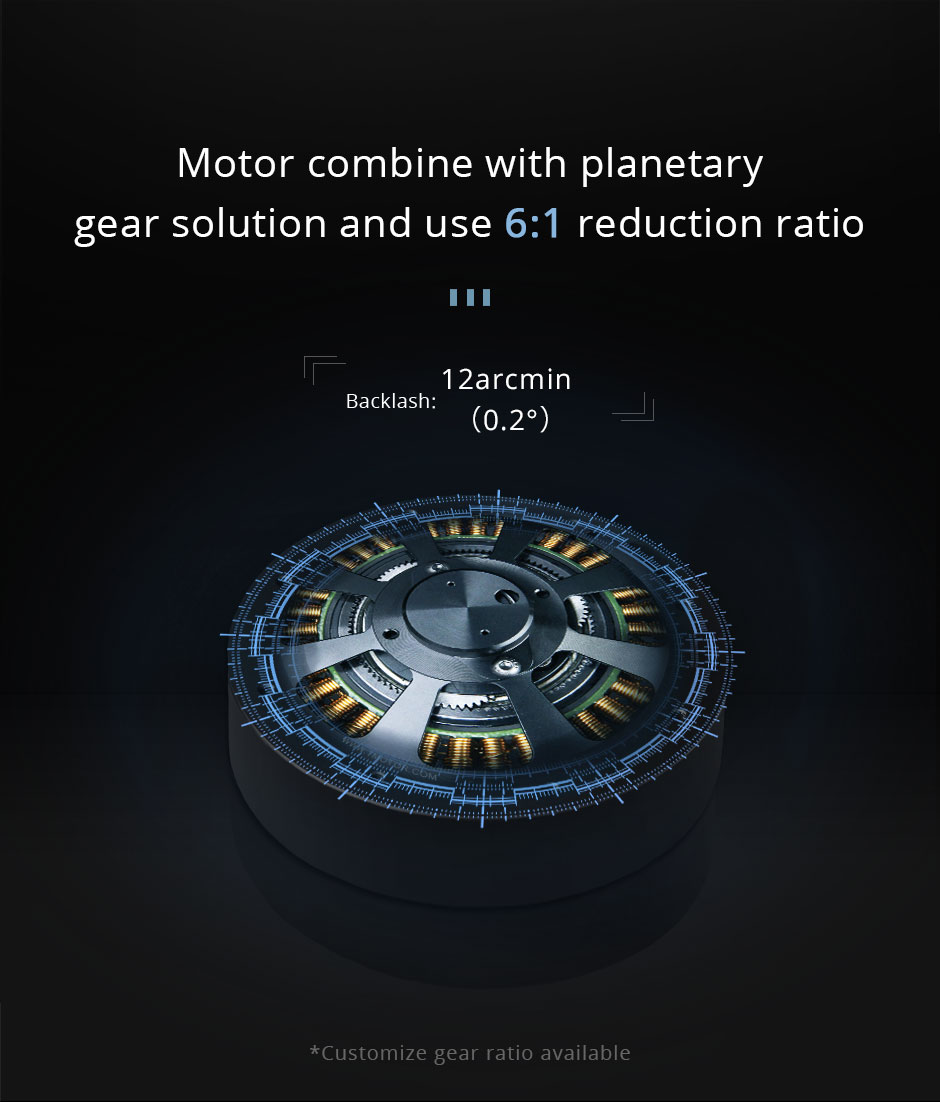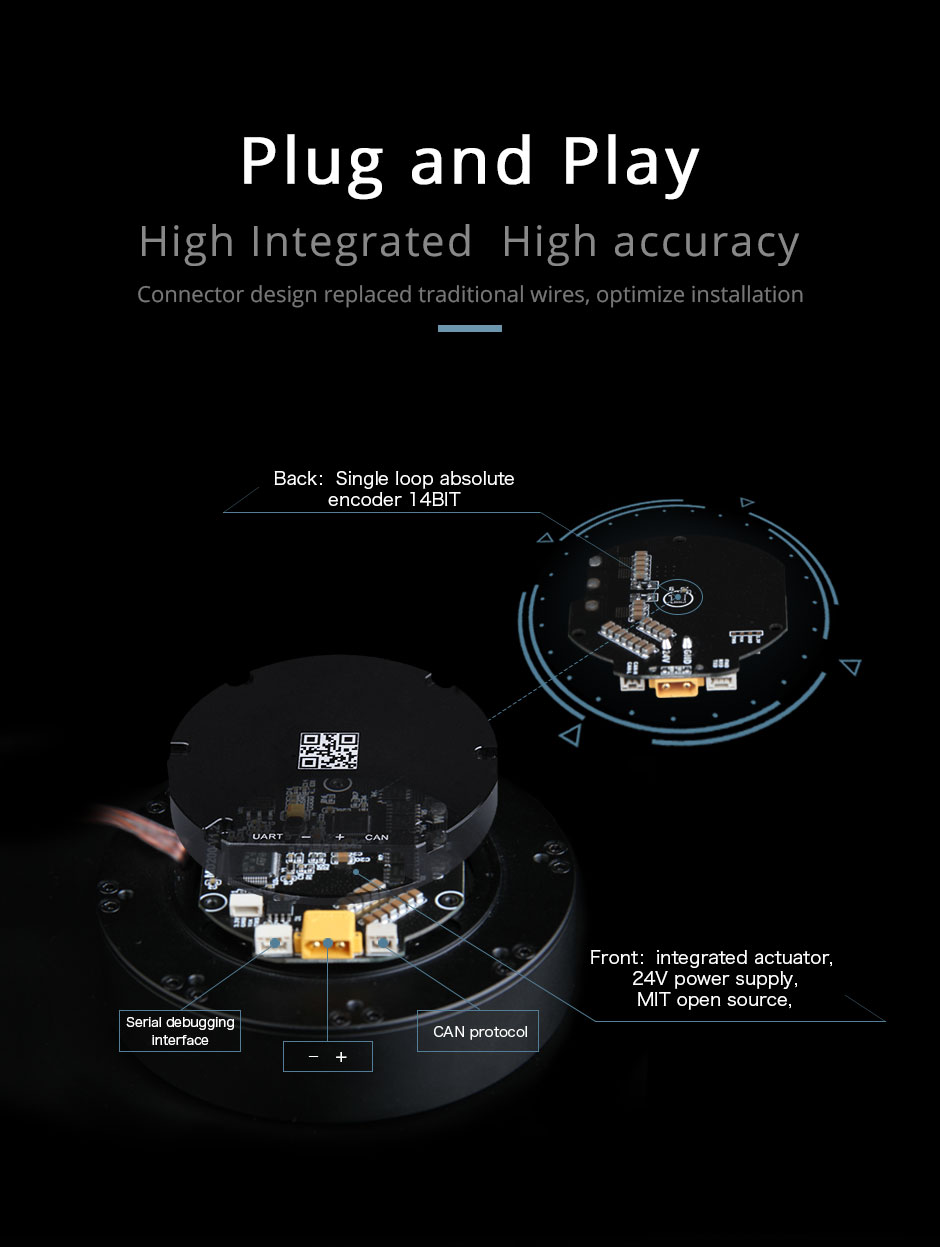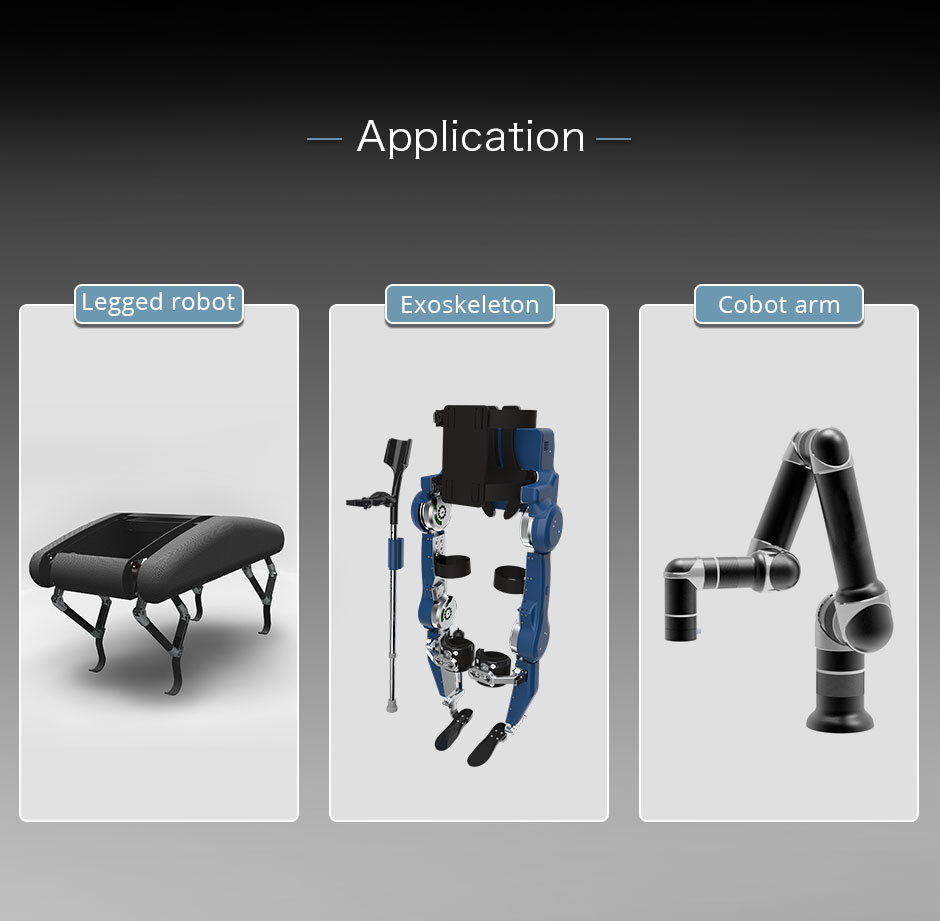 Specification:
Weight (g): 368
Voltage (V): 24
Rated Torque (Nm): 3
Peak Torque (Nm): 9
Max Speed @ Rated Torque (rpm) (Output): 220
Rated Current (A): 4.5
Peak Current (A): 13.5
Kt (Nm/A): 0.113
Kv (RPM/V): 80
Ke (V/rpm): 0.012
Km (Nm/w): 0.15
Number of Pole Pairs: 14
Resistance Phase to Phase (mohms): 605 5
Inductance Phase to Phase (uH): 415 10
Outer Diameter (mm): 79
Height (mm): 39.5
Max Torque to Weight Ratio (Nm/kg): 24.46
Reduction Ratio: 6:1
Packages Includes:
1 x Robot Actuator AK60-6 V1.1
1x Driver Board
Write a review
Your Review:
Note:
HTML is not translated!

Enter the code in the box below: