The Touch Keypad Phidget works like a smartphone's touchscreen, sensing the change in capacitance as your finger comes near. You can place the Touch Keypad Phidget behind up to 3mm of glass or plastic, allowing you to enclose the hardware to make the panel child-friendly and aesthetically pleasing. This Phidget connects to your computer through a VINT Hub.
Features:
Seven capacitive touch regions - each region can be assigned a different function in your program
Adjustable sensitivity
Automatic recalibration if an object is present for more than sixty seconds, preventing regions from being locked by unintentional objects like dirt or debris.
Product Specifications
Sensor Properties
Controlled By
VINT
Calibration Time
45 s
Sampling Interval Max
1 s/sample
Sampling Interval Min
25 ms/sample
Detecting Distance Max
5 mm
Electrical Properties
Current Consumption Max
* 3.6 mA
Current Consumption Min
50 μA
Physical Properties
Operating Temperature Min
-40 °C
Operating Temperature Max
85 °C
* - Current consumption varies depending on selected data interval. See the graph below for details.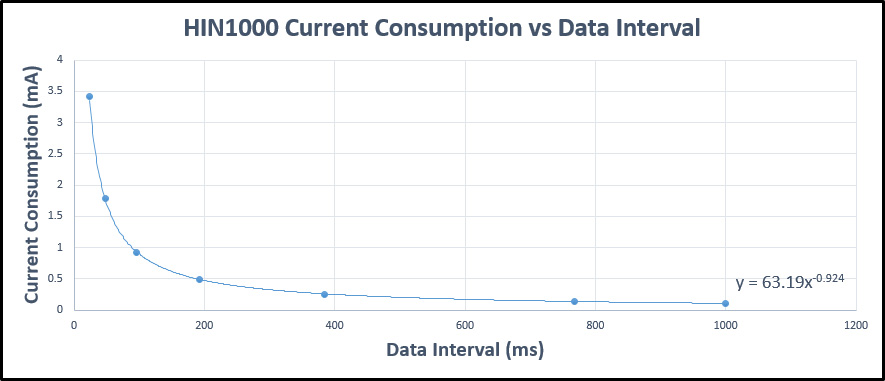 Sensitivity Settings
We reccomend the following sensitivity setting depending on your application:
| Sensitivity (0-1) | Application |
| --- | --- |
| 0.8 - 1.0 | Behind up to 3mm of glass |
| 0.2 | Inside default enclosure |
Documents
Write a review
Your Review:
Note:
HTML is not translated!

Enter the code in the box below: