INTRODUCTION
This is an ESP32-integrated 2.13"e-ink display with built-in WiFi and Bluetooth functions that can connect to Alibaba Cloud to achieve remote display control. It supports controlling other devices via its IO ports, which greatly saves development cost. This e-ink display module can clearly display Chinese characters, pattern, English in black and white. When powered off, the display will continue to display the last screen. In addition, it features low power consumption and a wide view angle.
With a resolution of 250*122, this product is very suitable for displaying static pattern or text, for instance, price tag, name badge, message board, etc. When connected to WiFi, it can be turned into a calendar, electronic clock, weather forecast display, and so on.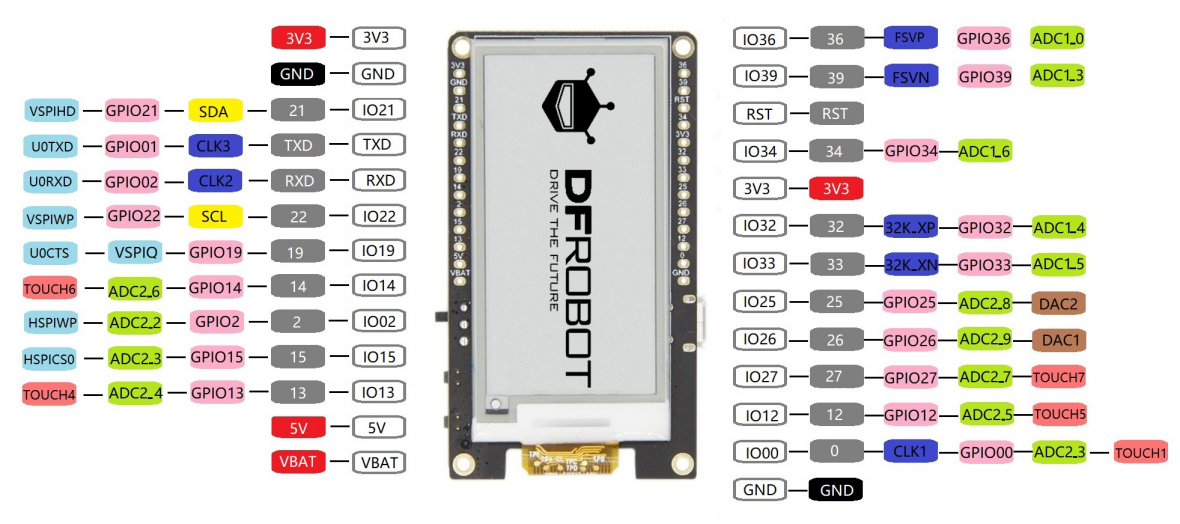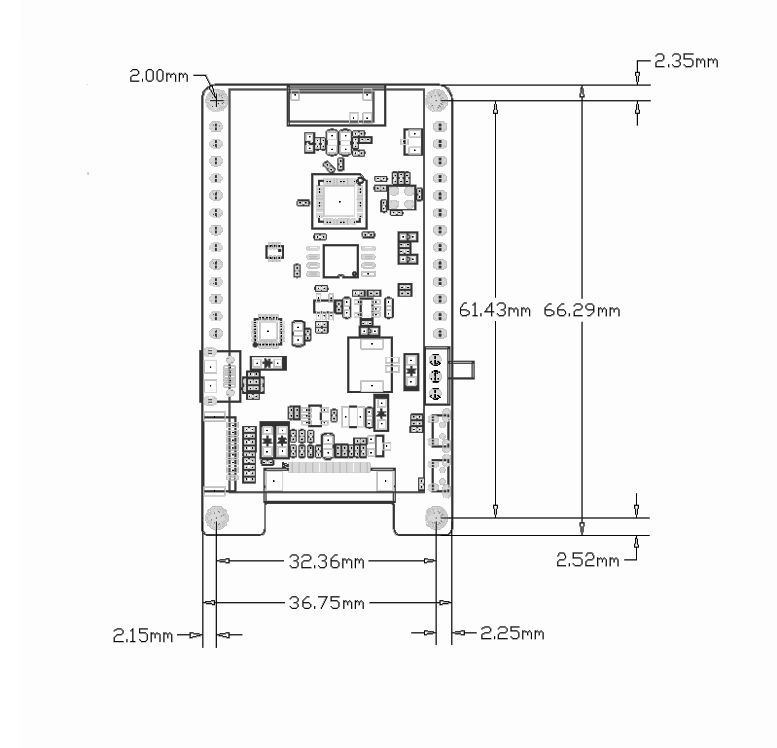 FEATURES
E-ink display board with integrated ESP32
Support displaying the last screen when powered off
Small size, easy to be embedded in other products
Support connecting with WiFi and Bluetooth
Compatible with Alibaba Cloud IoT platform
Support controlling other devices via its IO ports
APPLICATIONS
Price Tag
Name Badge
Message Board
Calendar
Weather Forecast Display
SPECIFICATION
Operating Voltage: 3.3V or 5V
Display Color: black, white
Grey Level: 2
Refresh Time: 2 seconds
Driver Chip: GDEH0213B72
Resolution: 250*122
Display Size: 48.55*23.17mm
DOCUMENTS
SHIPPING LIST
e-ink Display Module for ESP32 x1
Pin Header x2
Cable x1
Write a review
Your Review:
Note:
HTML is not translated!

Enter the code in the box below: